The Cyrus Lyric Three HiFi System includes CD, Music Streamer, Bluetooth, FM, DAB+ and Internet Radio. Available with 0% Finance.
For 30 years Cyrus has engineered some of the world's most advanced hi-fi components.

The company's devotion to sonic performance has made Cyrus one of the industry's most respected brands and now the arrival of the new Lyric is the culmination of their passion and expertise, brought together in one superior audio system.

Building on the success of the award-winning Lyric 09, we have created a contemporary design for our ultimate hi-fi solution.

With high power to drive quality speakers and leading-edge digital systems accessed via intuitive app controls, Lyric is wireless connectivity at its best.

Lyric is designed as an all-in-one system CD, FM, DAB, Internet radio, Bluetooth™, and streaming sources included, as well as a range of digital inputs and an analogue input.

The analogue input on Lyric is primarily designed for a turntable, providing full traditional hi-fi functionality from just two boxes, or for use with an AV system, though it can be tasked to almost any analogue source as required.

Available in two finishes (Stealth or Stone), Lyric delivers heart-stirring pure sound, creating audio luxury for the modern home.

Lyric is built on the exact technical specification of the Lyric 09 which means that it offers superior performance on all elements, using the same components as many of the Cyrus separates products that it descends from.

Key features include app control via Cadence, award-winning Servo Evolution technology for the best sounding CD player, digital speaker management and speaker impedance detection (SID), ambient lighting and proximity sensors and a linear power supply for the best audio performance.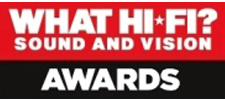 Specification
With high power to drive quality speakers and leading-edge digital systems accessed via intuitive App controls, Lyric is wireless connectivity at its best.

Stream with Bluetooth from your phone or tablet, or with Wi-Fi from your PC and home network; play CD's or connect other audio sources such as your turntable or your TV. The clarity is breathtaking. Lyric's advanced technology transforms any music source into beautiful, high quality sound.

Available in sophisticated colours, Lyric not only delivers heart-stirring pure sound, but will also complement any contemporary environment.


Lyric Inputs:
CD
Optical SPDIF x 2
Coaxial SPDIF x 2
USB A x 2
iPhone, iPod & iPad compatible
USB B x 1
Bluetooth
Stereo RCA
Streaming via UPnP or DLNA
DAB+
FM
TuneIn Radio
File compatibility:
WAV
FLAC
ALAC
AAC
MP3
WMA
AIFF
Outputs:
Speaker out x 1 stereo pair
Configurable line out x 2
3.5mm headphone jack
Sample rate compatibility: Up to 24 bit/192kHz
USB drive file compatibility: FAT16 FAT32
DAC: 32 bit
Continuous power:
230 watts per channel (into 6 Ohms)
S/N ratio: -70dB (into 1 watt)
THD+n for digital input: 0.008% (1kHz)
THD+n for analogue input: 0.012% (1kHz)
Dimensions: H: 105 x W: 420 x D: 320 mm
Weight: 9kg