Dali Kubik One Wireless Bluetooth SoundBar System - Available with Online Finance and Free Delivery.
When is a soundbar not a soundbar? When it's a sound system. That's what the audio experts at DALI have dared to devise in the cunning KUBIK ONE. Standard options are Red, White or Black, other colour options are to special order and these include a spare black grille.
Marrying the sleek, minimalist looks of famed Danish design with exacting sound engineering, the DALI's KUBIK ONE may indeed be capable of replacing flatscreen TV speakers to lift the audio performance to new levels of excellence, but it is also adept at so much more.
Bluetooth™ 3.0 Apt-X for easy wireless connection

Fully digital amplifier

Up to 24 bit/96 kHz digital resolution (HD quality music)

Ultra low stand-by power use (less than 0,5 Watts)

Intelligent auto power off and on

IR learning – use alternative remote control

100 watts music power (4 x 25 Watts)

Easily connect to any active subwoofer – Intelligent DSP adjustment

Bass level control for Natural, Enhanced or Bass Boost mode

Interchangeable front grille

DALI low-loss driver technology
The one-piece aluminium chassis houses the well known DALI wood fibre cone woofers and the ultra light weight soft dome tweeters.
It also encompasses the 100W amplifier, power supply and a vast range of connections, all smartly covered by two interchangeable front fabric grilles that are available as standard in Red, White or Black.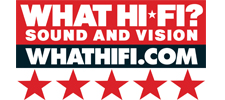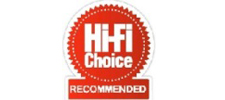 Cabinet:
A single piece of extruded aluminium forms the basis of the main housing. The use of aluminium makes it possible to make the cabinet very compact, whilst still leaving plenty of room on the inside to render even the lowest bass frequencies. By using aluminium it allows the cabinet walls to be thinner than if constructed using traditional materials. This can be done without losing the rigid structure that is all important to suppress unwanted resonances. At the same time, the aluminium base gives the KUBIK ONE its modern and simple visual design features.
Tweeter:
KUBIK ONE's soft dome tweeter is built around a powerful ferrite magnet and very narrow magnet gap, a technique optimised and enhanced by DALI over many years. This type of magnet enables the KUBIK ONE to handle more power and helps disperse the heat generated around the fast moving voice coil quicker, thereby reducing power compression. This in turn allows the tweeter to reproduce high frequencies with improved accuracy, giving the KUBIK ONE an impressively detailed sound.
Bass:
Using only drivers designed in-house, DALI develops each driver specifically for the individual loudspeaker. Designed to meet the demands of DALI's sound philosophies, every material used in the woofer is carefully selected. This is an important part of building a high quality audio product. The woofer used in the KUBIK ONE system is built on a lightweight non-magnetic chassis and a powerful magnet motor system working together with the classic DALI wood fibre cone, reproducing true Hi-Fi sound.