Elegant and beautifully simple, the new Ruark Audio R1 with bluetooth is the third generation of our iconic table radio which started the Ruark Audio story and marked our transition from manufacturing Hi-Fidelity loudspeakers, to quality compact audio systems.
At first glance, the new Ruark R1 Mk3 appears remarkably similar to its predecessors, but look closely and you will see that everything about it has been refined. Our updated 'RotoDial' control system looks slick, and combined with the latest OLED display, provides a control interface which is clear and intuitive to use. The enclosure retains the same attractive dimensions, but with new lacquer finishes and a crisper design for the front and rear panels, the craftsmanship and desirability of the new R1 has been raised to an even greater level.
With its refreshed look, honed performance and addition of Bluetooth audio streaming, the new R1 has been painstakingly evolved, making it, we believe, the best and most complete tabletop radio available.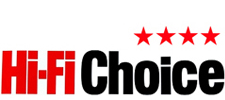 At a glance
DAB, DAB+ & FM Tuner with RDS
Built in A2DP Bluetooth audio receiver
High contrast OLED display
USB charge port
Class leading sound quality
Switchable line input
Easy to use dual alarm system
Adjustable alarm volume
Three attractive finishes
Optional carry-case & battery-pack
specifications
Class leading sound quality
DAB, DAB+ and FM Tuner with RDS
10 station presets for both DAB & FM
USB charge port for charging smartphones etc
Switchable auxiliary input to connect other audio devices
9 watts nominal power output
3.5" custom high-fidelity drive unit
New intuitive 'click to select' RotoDial control system
High contrast OLED display with large format clock
Adjustable treble and bass settings
Loudness function for enhanced sound at low levels
Stereo headphone output
Easy-to-use clock and dual alarm functions with once, weekly, weekday and weekend settings
Adjustable alarm volume
Standard finishes: Rich Walnut veneer, Soft White and Soft Black lacquers
Available optional CarryPack finishes: Black and Tan grained leather
Dimensions H170 × W130 × D135mm
Weight: 1.8 Kg