Roksan's K3 Integrated Amplifier is a beautiful thing to behold. With its elegant new design, phenomenal sound characteristics, this new amplifier is truly orientated toward today's discerning audiophile.

The K3 boasts 140 watts of power and bass drive in abundance, along with superb sound staging and engaging detail. To add to its versatility there is also a built-in Moving Magnet phono stage and five line level inputs for connecting all your required sources.

Under the chassis the K3 Integrated Amplifier boasts some of the finest components and audio design principles available for the price. The newly designed audio path is completely symmetrical for a clear stereo performance, while the enhanced power supply section ensures this new amp is both efficient and ready to deliver what you need while listening.

Usability is effortlessly simple with the supplied system remote, and the device can also be fully controlled from the front panel.

The K3 Integrated Amplifier is another masterpiece from Roksan Audio. It offers excellent value for money when it comes to build, design, flexibility and sound quality.

A true High-End performance is assured!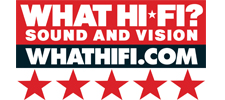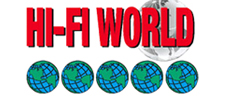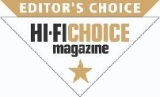 Key Features:
Integrated amplifier with MM phono input
Five additional Line inputs for other sources
User remote included
Elegant new chassis design with improved ventilation
Superior build quality
Improved power and detail
Symmetrical amplifier layout
High quality signal output relays
Improved power supply layout
Directly mains-powered power amp section
Switchable bypass input
New op amps, audio and power supply circuits and layouts
Technical Data:
Inputs:
Line Level (x 5)
Phono Input (MM Only)
Bypass
47kO
Line Input Sensitivity:
440mV @ 140W / 8O
Outputs:
Speaker (L & R)
Preamplifier
Headphone
Output Power:
> 140W (8O)
> 220W (4O)
Power Supply:
550VA Toroidal Transformer
5 Regulated Supply Rails
Frequency Response:
<3Hz - >100kHz (-3dB)
Gain:
37.5dB (75x)
Harmonic Distortion:
<0.005% (1kHZ - 14W @ 8O)
Power Consumption:
Standby: <25W
Full Power 2-CH: 8O = <330W, 4O = <550W
Signal-to-Noise Ratio:
>90dB (Line Input)
Dimensions (W x D x H):
432 x 380 x 102mm (Incl. Feet)
Weight:
14kg